Teeth Whitening – Garland, TX
Brighten Your Smile from the Comfort of Your Own Home
Americans spend approximately $2 billion annually to keep their smiles bright. While there are countless over-the-counter teeth whitening toothpastes and strips out there to help make that happen, many of them offer lofty promises that they don't always deliver on. At North Garland Family Dental, we offer professional-grade Philips Zoom! DayWhite take-home teeth whitening. It offers noticeable results in as little as two weeks so you can have a smile worth showing off for your next outing!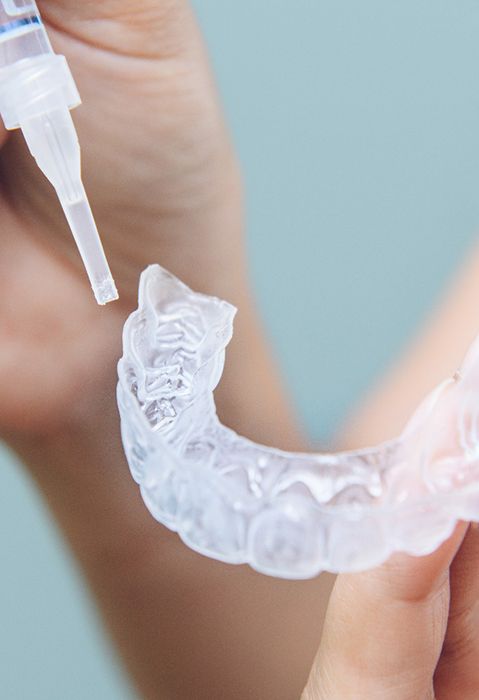 Why Choose North Garland Family Dental for Teeth Whitening?
Convenient Take-Home Teeth Whitening
Modern, Clean Dental Office
Caring & Compassionate Team
Who is a Good Candidate for Teeth Whitening?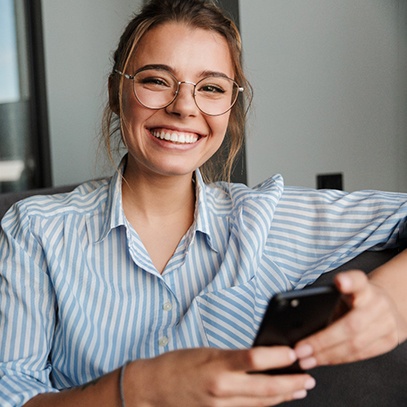 The best candidates for teeth whitening are those who don't have lingering oral health problems, but who are unhappy with the shade of their teeth. Discoloration can occur for a variety of reasons, including genetics, consuming certain stain-causing foods and beverages, and as a side-effect to certain medications, like tetracycline.
Teeth whitening isn't ideal for patients who have restorations like veneers, crowns and bridges because they're non-porous, meaning they won't whiten alongside your natural teeth, causing your smile to be multiple shades. We also recommend that patients receive a professional cleaning before getting teeth whitening for ideal results.
How Does Take-Home Teeth Whitening Work?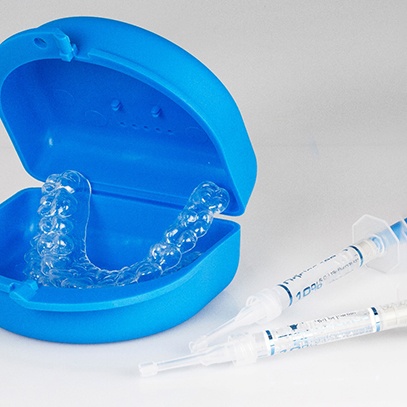 We utilize highly effective Philips Zoom! DayWhite take-home teeth whitening kits, which contain concentrated gel and customized whitening trays that you'll wear for two weeks. The DayWhite kit is designed to be worn for between 30 and 90 minutes once each day, yielding an impressively bright smile. The gel itself is specially formulated and contains amorphous calcium phosphate, potassium nitrate, and fluoride, which help minimize sensitivity as well as strengthen your tooth enamel to prevent cavities in the future, ensuring your oral health never becomes compromised throughout the process.
Tips for Maintaining Your Results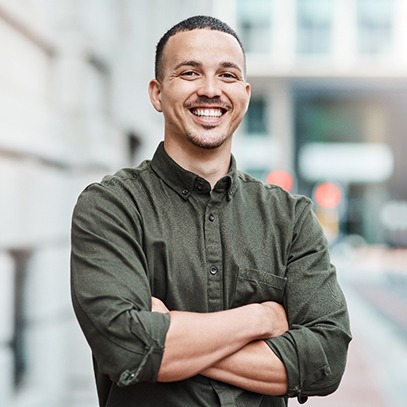 To get the most out of your results, we recommend following these helpful preventive tips:
Minimize consumption of stain-causing foods and drinks, like coffee, red wine, tomato-based sauces, etc.
Maintain good at-home oral hygiene by brushing twice a day and flossing daily.
Continue visiting your dentist in Garland every six months for checkups and cleanings.
Touch-up your results every six to eight months to prevent teeth from becoming discolored again.
Quit bad oral habits that could discolor your teeth, like smoking.
Stay hydrated with water.