Dental Checkups and Teeth Cleanings – Garland, TX
Maintain Your Healthy Smile
Having healthy teeth positively impacts multiple facets of your life – from your confidence to your ability to eat your favorite foods. So, it goes without saying that preventive dentistry is extremely important! In addition to brushing twice a day and flossing daily, you need to do something else to maintain your smile: visit us every six months for a dental checkup and teeth cleaning. Here's why!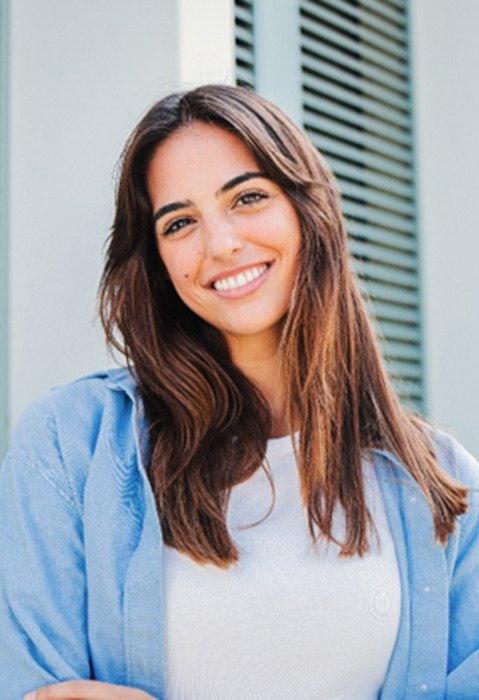 Why Choose North Garland Family Dental for Dental Checkups and Teeth Cleanings?
Top-Rated Dental Team on Google
Dental Insurance Accepted & Financing Available
Patients of All Ages Welcome
Why are Regular Dental Checkups & Cleanings Important?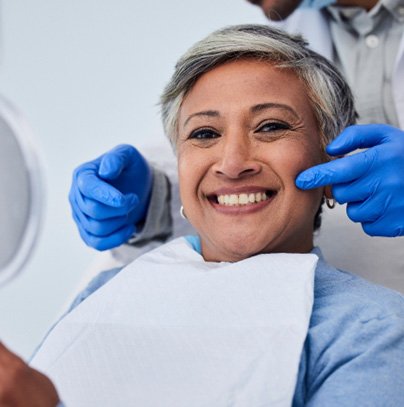 If you are consistent with brushing and flossing, you might be wondering why you also need to come in for a checkup and cleaning every six months. The short answer is that there are certain things you can't do from home, such as screening for oral cancer, detecting cavities, and removing built-up tartar. Plus, we can detect areas of concern, like places in your mouth that would benefit from more attention during your oral hygiene regimen. Simply put, your biannual visits are crucial to maintaining your healthy smile, so they should always be a priority!
What to Expect During a Dental Checkup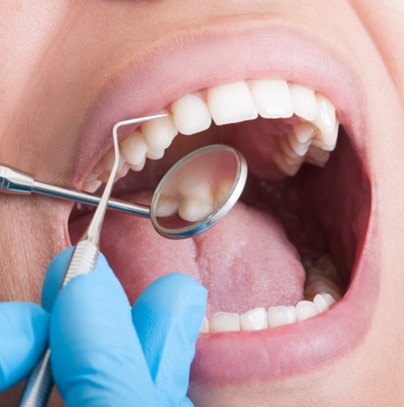 If it's been a while since your last checkup or you're a new patient and are curious what to expect, your appointment will begin with digital X-rays (which emit 80-90% less radiation!). Then, you meet with one of our dedicated Garland dentists for your exam. They will examine your bite, teeth, gums, and existing restorations as well as conduct an oral cancer screening. Then, they will share their findings with you, determine if any follow-up treatments are needed, and answer any questions you have.
What to Expect During a Dental Cleaning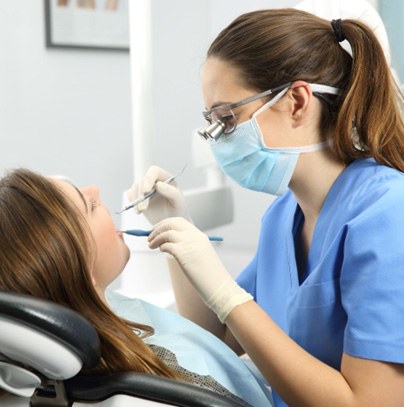 As you know from the name, the cleaning will have a different focus: thoroughly cleaning your teeth and gums. One of our talented team members will use special tools to gently remove plaque and tartar. After this process is complete, they will floss between your teeth before applying a polish. Before you leave, they will share any recommendations they have for how to keep your teeth and gums healthy from home – from proper flossing techniques to which products you should and shouldn't use.
If it's been longer than six months since your last dental checkup and teeth cleaning, there's no time like the present to schedule your next appointment !