Dental Implants – Garland, TX
Tooth Replacement That's Second to None
For patients who are missing one, several, or even all of their teeth, dental implants are usually our first recommendation. Unlike dental bridges and dentures that only bring back the visible sections of the teeth, dental implants recreate the entire tooth structure. As a result, they're able to look more lifelike, restore more function, and last much longer than other solutions. With the help of our expert periodontist, Dr. Vasquez, and our former Master Lab Technician, Dr. Ambriz, we can perform every step of the dental implant process in one office and ensure reliable, attractive results. To learn more about this truly unmatched tooth replacement, contact North Garland Family Dental today.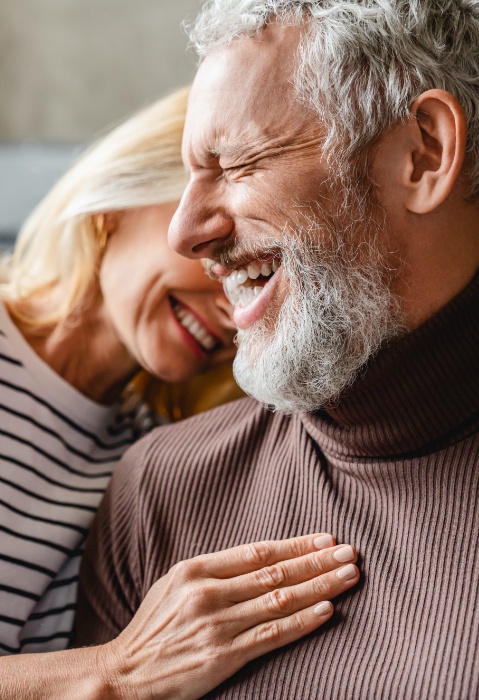 Why Choose North Garland Family Dental for Dental Implants?
Entire Dental Implant Treatment Completed Under One Roof
Former Master Dental Lab Technician on Staff
Dental Insurance Accepted & Financing Available
What Are Dental Implants?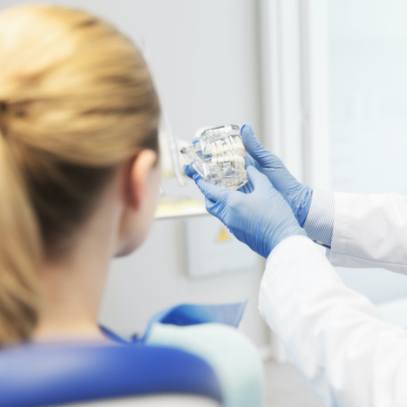 A dental implant is essentially an artificial tooth root that is surgically inserted into the jaw. These posts are made from biocompatible materials like titanium or zirconia, so once they are placed, they encourage the jawbone to grow around it until the implant has basically become a part of you. This process, called osseointegration, is what gives dental implants the strong foundation they need to support a crown, bridge, or denture on top that looks and feels flawless.
The 4-Step Dental Implant Process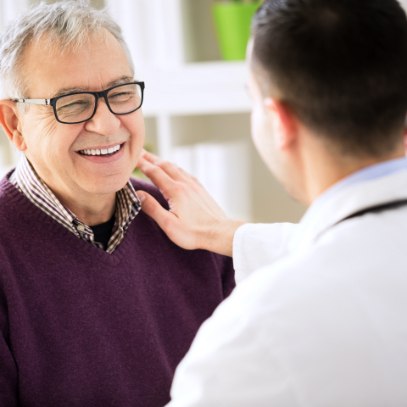 Compared to traditional tooth replacements, getting dental implants requires a longer process with several more appointments. Every patient's journey is different, but you can typically expect the same four steps: an initial consultation, dental implant surgery, osseointegration, and the placement of your final restorations. While the process can take several months, the end result is a tooth replacement that's second to none. At your consultation, we'll go over your treatment plan step-by-step and give you a timeline estimate.
Benefits of Dental Implants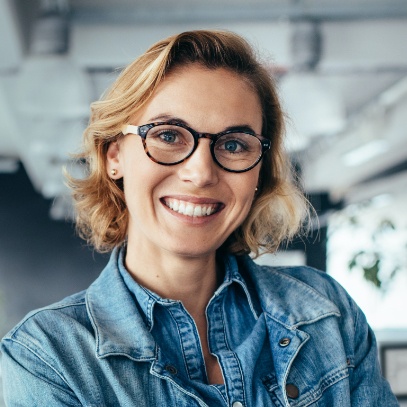 More than three million Americans have renewed their smiles with dental implants, and another half-million are placed each year. Why have they become so popular? The answer lies in their unique ability to replace the root structure of missing teeth. Because implants are embedded in the jawbone, they allow you to smile, talk, and eat just like you did before you lost your teeth. Eventually, you might even forget that you have dental implants at all!
Who Dental Implants Can Help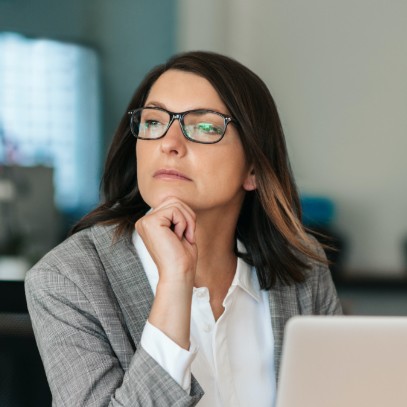 The majority of generally healthy adults who have suffered from tooth loss make good candidates for dental implants. As the most versatile tooth replacement, we can use dental implants to complete your smile no matter how many pearly whites you have lost. After meeting with our dentists for a consultation, we'll develop a treatment plan based on the number of teeth you're missing.
Missing One Tooth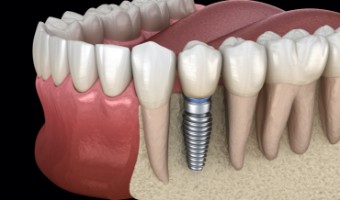 We can insert a single implant post into the empty space and top it with a personalized dental crown that blends in with the surrounding teeth. Unlike a traditional dental bridge, the two adjacent teeth will not need to be altered, allowing you to preserve more of your natural tooth structure.
Missing Multiple Teeth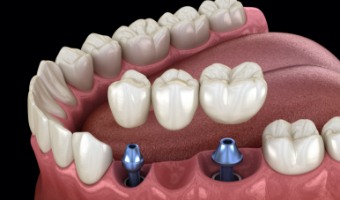 A small number of implant posts can be strategically placed to anchor a dental bridge or partial denture into place. Not only will your restoration be indistinguishable from your remaining teeth, but the implants will give it a longevity and stability that conventional solutions cannot.
Missing All Teeth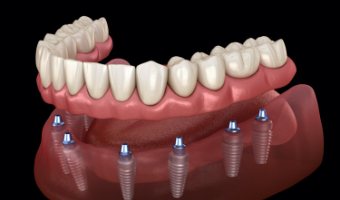 With just four to six implants placed at precise locations and angles throughout the jaw, we can provide enough support for a full denture. Implant dentures solve many of the common complaints about traditional dentures – they don't slide around on the gums, they let you eat practically anything, and they retain their fit for years, even decades, to come.
Cost of Dental Implants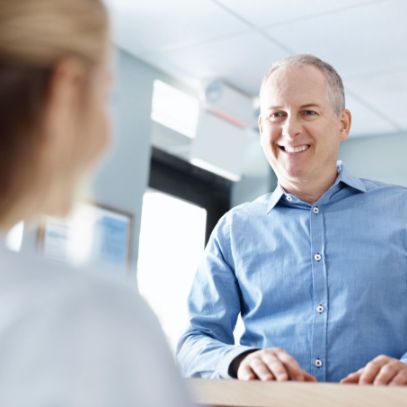 Each smile is unique, so the cost of dental implants can vary greatly between patients based on many variables, including the number of implants needed, the location of those implants in the mouth, and the type of restoration. We'll discuss pricing information and payment options at your consultation.
Keep in mind that although dental implants cost more at first than dentures or bridges, they can last exponentially longer. When you factor in the price of repairing or replacing a traditional prosthetic, you'll find that dental implants are the better financial investment in the long run.