Restorative Dentistry – Garland, TX
We Can Repair Decayed or Damaged Smiles
As strong as teeth are, they can sometimes become damaged despite your best efforts. Whether you have a deep cavity, a chipped tooth, or teeth that are missing altogether, our team at North Garland Family Dental can make your smile strong and beautiful again. Our restorative dentistry treatments are designed to be as lifelike as they are durable, ensuring your teeth will look and function as they should. If you have a cavity or a broken/missing tooth, give our team a call today so that we can start repairing your smile with customized options for restoratitve dentistry in Garland, TX!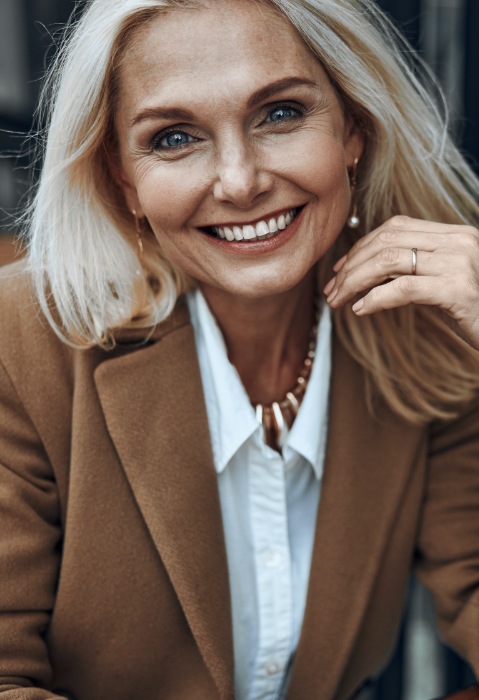 Why Choose North Garland Family Dental for Restorative Dentistry?
Experienced, Friendly Dentists and Team
Former Master Dental Lab Technician on Staff
Dental Implants Placed and Restored In-House
Tooth-Colored Fillings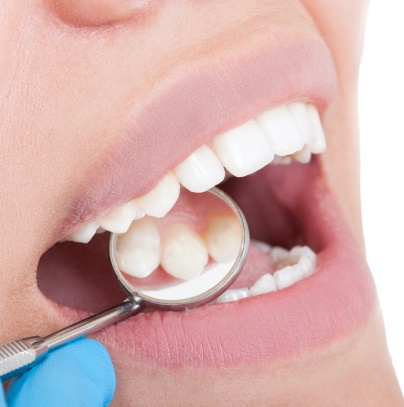 Traditionally, dentists used dark gray metals to fill cavities, but these restorations stand out in a person's smile like a sore thumb. Instead, we use tooth-colored fillings. They're made from a composite resin that can be matched to any shade of enamel, enabling it to easily blend in with the rest of your pearly whites. Better yet, tooth-colored fillings contain no metal, so they don't cause temperature sensitivity like old silver fillings do.
Dental Crowns & Bridges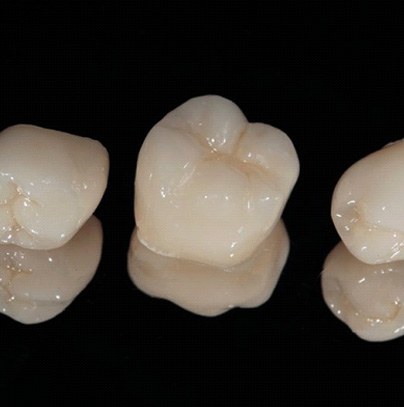 For a tooth that is too broken or decayed to be repaired by a filling, we can restore it with a dental crown. Made from tooth-colored materials, durable metals, or a combination of the two, a crown is a cap that fits snugly over the entire visible section of a tooth, shielding it from further damage. To replace between one and three missing teeth, several crowns can be strung together to form a dental bridge that is secured onto the remaining teeth at either end of the gap.
Dentures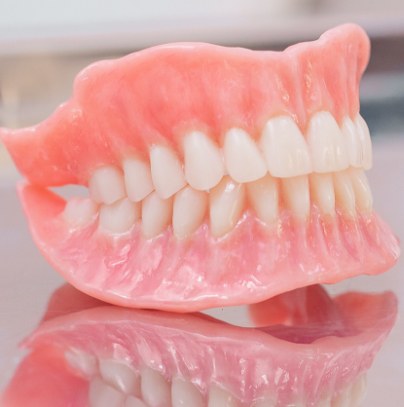 People have been replacing their lost teeth with dentures in some form or fashion for centuries, but today's dentures are more realistic and comfortable than ever. A full denture brings back an entire row of teeth with a pink acrylic base that stays in place thanks to natural suction against the gums. For patients with some natural teeth left, we can create a partial denture that clasps behind the remaining teeth to effortlessly complete their smile.
Dental Implants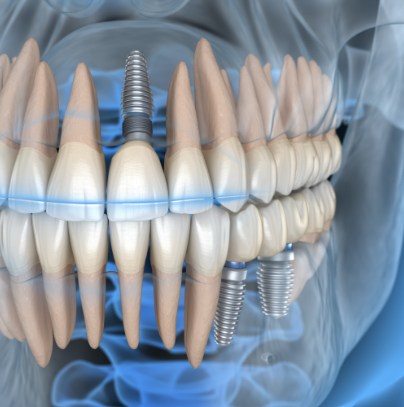 We typically recommend dental implants above all other tooth replacement options. Why? Conventional dentures and bridges might look lifelike, but they don't quite feel natural because they don't replace the tooth's root structure. Dental implants do. They recreate the root and fuse with the jawbone. As a result, they provide benefits that traditional solutions simply cannot. For instance, dental implants can last for 30+ years without having to be replaced.